A few of our personal favorites. For more, see our facebook appearance.
---
TED - Your body language shapes who you are
Interesting results about how two minutes of power posing change testosterone and cortisol levels - from loser to hero.
Amy Cuddy is an Associate Professor of Business Administration at Harvard Business School.
---
Mehrabian Myth
Excellent summary of a rather old publication that seems to often be cited incorrectly and widely misunderstood. Enjoy!
---
Celebrating 10 years Medientraining für Wissenschaftler
To post this here is not what we would exactly call understatement, but it seems to be the only suitable rubric. So here come a few photos of our open workshop "Seductive Science" for customers and friends, and the following "Productive Party" on November 22nd, 2014, celebrating not only 10 years of media trainings but also more than 1000 scientists now hopefully more ready to meet the media.
Creative science writing workshop at betahaus coworking space in Berlin Kreuzberg, together with Autorenkombinat "Kommando Torben B."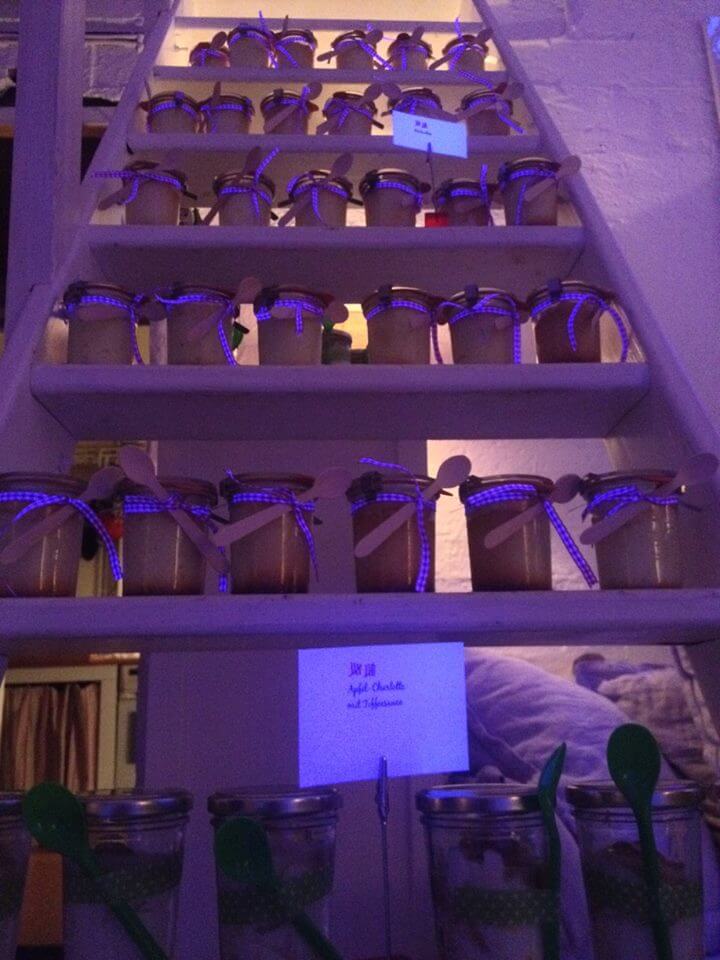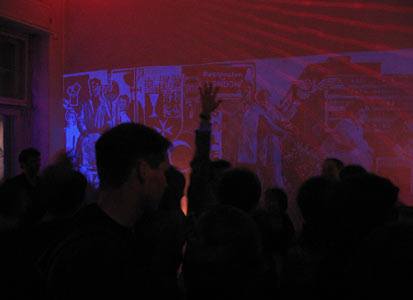 UV party at gallery Klötze und Schinken in Berlin Neukölln's Bruno Taut house
---
Sixty Symbols
Click on 'gamma' and you'll find a professor of physics talking about cricket balls. Click on 'rho' and we're stuffing paperclips into coffee cups. And sometimes—when there's no symbol to tell a story—well, we just make one up!", write the makers of Sixty Symbols about their site, a collection of videos by scientists at the University of Nottingham.
---
"Honey Bee Online Studies"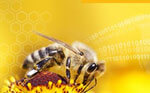 The Communicator Award is given jointly by the DFG and the Stifterverband and recognizes scientists and academics who have communicated their research findings to the public with exceptional success. The prize is valued at €50,000. We especially liked the 2012 awardee Jürgen Tautz and his online educational platform for teachers, pupils and students – "HOney Bee Online Studies" (HOBOS).